DOWNLOAD THE EBOOK
Untangle the user feedback knot
Are you a product manager, developer or software team struggling to collect, interpret and action feedback from your users?
At Userback we call this 'The User Feedback Knot'.
When it comes to 'untangling' this knot, we are excited to be able to share key insights and strategies from other web and SaaS businesses on how to overcome the challenges associated with capturing and resolving user feedback.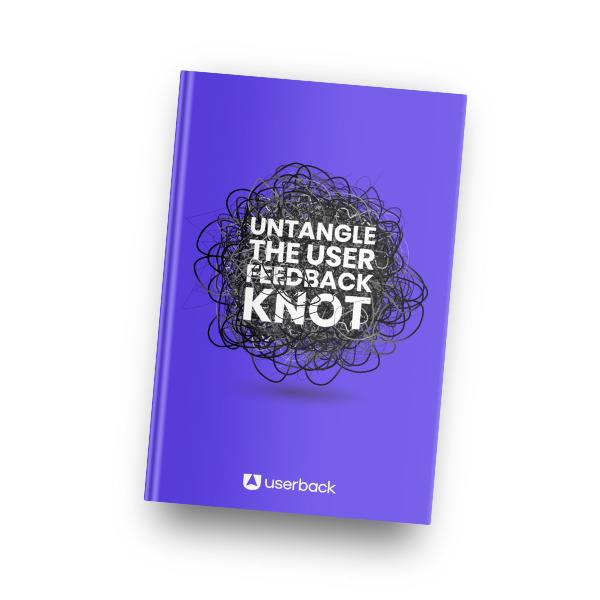 What's covered
User feedback is the lifeblood of the product development lifecycle, but managing it can be very hard!
When people think about user feedback for things like bug reports, feature requests and general comments, they often imagine a neat, clean loop. But in reality it can be inconsistent and lack context, quickly becoming more of a tangled knot. Precious time is spent chasing details and deciphering subjectivity in the attempt to turn information into insight and then action (even then there are no guarantees that expectations or needs will be met).
Userback is an all-in-one platform used by over 20,000 to automate and streamline user feedback loops, from collection to closure. Working with a panel of experts, in this eBook we highlight some of the key challenges and issues in managing user feedback and how you can overcome them:
What is a User Feedback Knot?
12 Signs that you have a User Feedback Knot
How does a user feedback loop become knotted?
4 strategies for untangling user feedback knots